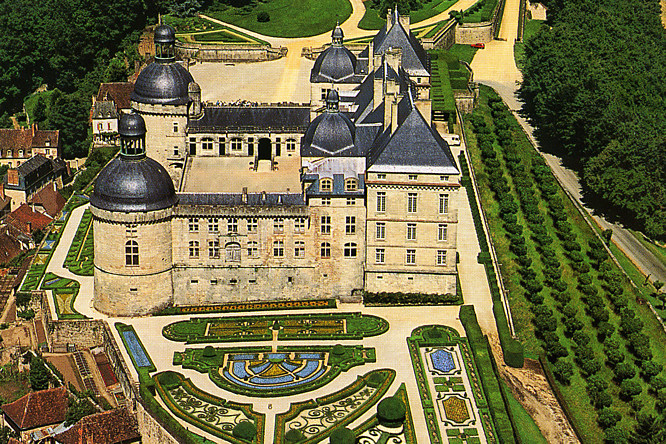 château de Hautefort

One day closer to leaving and the excitement is still growing! The picture above shows one of the places we will hopefully get a chance to visit while we are in the Dordogne region of France. Dordogne is located in Southwestern France and is known for basically being super gorgeous. Also, you might recognize the picture above as Prince Henry's château in the movie Ever After with Drew Barrymore. I would definitely rank this as one of my favorite movies, plus the clothes in it are pretty awesome, case in point gorgeous Drew Barrymore pictured below:
Besides looking forward to going to gorgeous places like that I have been researching vintage stores, boutiques, and markets that I should make sure to hit up while I am there. I found this one place called Marche St-Pierre on 2 rue Charles Nodier which apparently is a five store building full of every fabric you could want (Aunty Kerstin this is definitely your kinda place). I've heard that the French ladies that work there are a little older and sometimes kinda cranky, but it helps if you are super nice and speak French to them...so helpfully that helps! :) Other than that one I have found about 6 little shops I want to go to, but if anyone has suggestions feel free to mention them in the comments below. I'm trying to write things down that I definitely want to see/go to, while also trying to leave room for adventures and just being able to enjoy myself (all while going to school...oh yeah I almost forgot about that).

On a more mundane note I just bought a camera for the trip, so that's fun! And my mom has ordered me some money belts and things of the such so that my passport and money are all snug and safe. Thanks Mom! And on a completely unrelated note, I attended my second PRSSA (Public Relations Student Society of America) meeting tonight and had a great time. It was a formal networking dinner and I had the opportunity to meet a bunch of really interesting people, it was wonderful! :) Okay, now I have to go write a French paper for tomorrow, bye!